| | |
| --- | --- |
| | This article or user is or was once a Featured Article once. This means that this is one of the best articles in this wiki. |
This is a mini-comic like thing that I post every month. It is called 'The Paintbrush Show.' I use a bad picture making program so it fit its title.  From Ep. 7 and on, it won't have a Ep. 7 or the episode next to it, 
Ep.1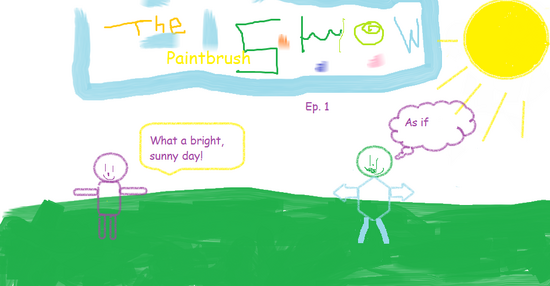 Ep.2
Ep. 3

Ep. 4
Ep. 5
Ep. 6
Ad blocker interference detected!
Wikia is a free-to-use site that makes money from advertising. We have a modified experience for viewers using ad blockers

Wikia is not accessible if you've made further modifications. Remove the custom ad blocker rule(s) and the page will load as expected.